Harrison McLamb
State FFA Vice President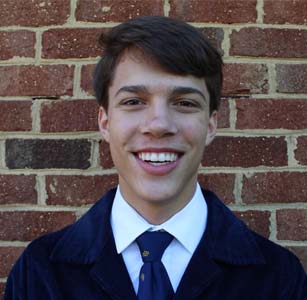 Harrison McLamb is a proud 2019 graduate of Lakewood High School in Salemburg, North Carolina. He currently attends NC State University where he is majoring in Agricultural Education and Communication.
Harrison began his FFA experience his freshman year when his advisor expressed to him his potential as a student leader. While being a Lakewood FFA member, he has competed on his chapter's Poultry Evaluation and Parliamentary Procedure CDE teams. He has served two terms as chapter President and served as the Southeast Region Vice President during his senior year.
Harrison grew up on a farm, but did not recognize the valuable impact of agriculture and leadership until he joined FFA. Outside of FFA, you can find Harrison talking to friends, serving at his church, or helping his grandmother tend to her garden and health.
FFA has molded Harrison into a leader and speaker that aspires to impact the lives of students. He is thrilled to serve the North Carolina FFA Association by getting to know its members as well as the ways they live to serve!