Women's History Month Feature
In 2019, the National FFA Organization celebrated 50 years of female membership in the organization. Locally, statewide, and nationally, female leadership has been instrumental in developing the organization into what it is today. Females hold nearly 50% of state leadership positions and nearly half of FFA membership. We are excited to feature two North Carolina FFA Alumni members that have embodied the leadership and community that the organization has to offer!
Gwen Clark
North Carolina FFA Alumni and Supporters Council Member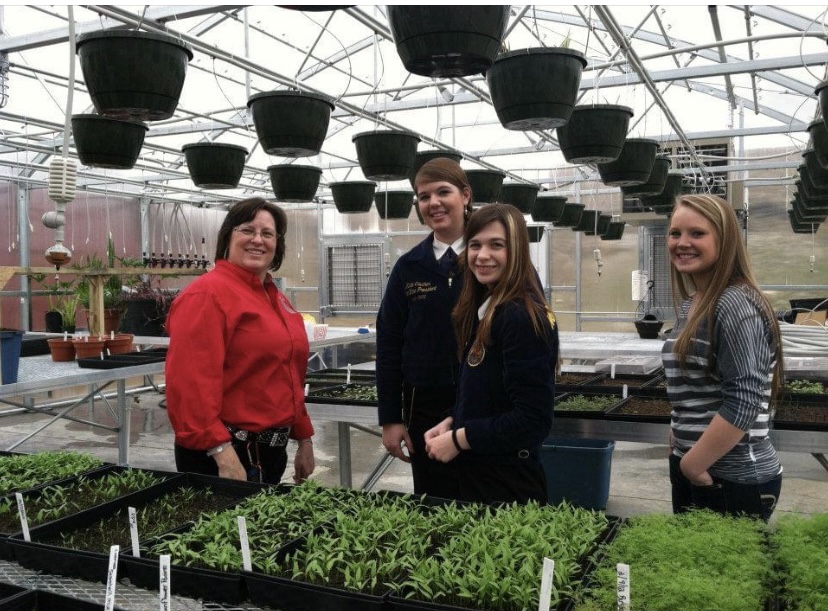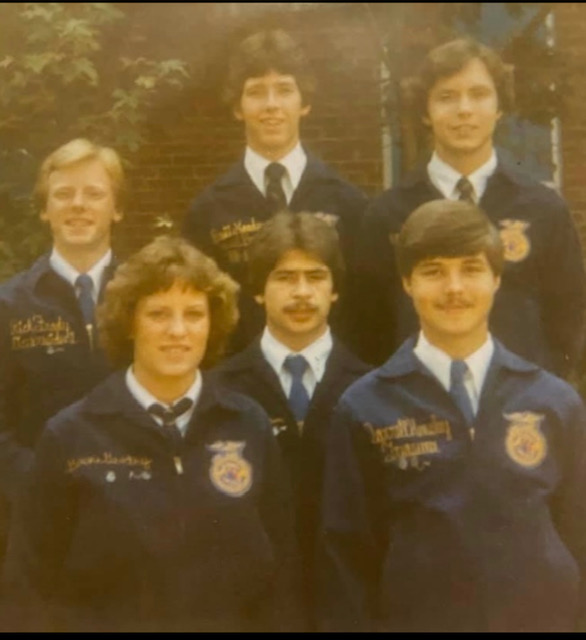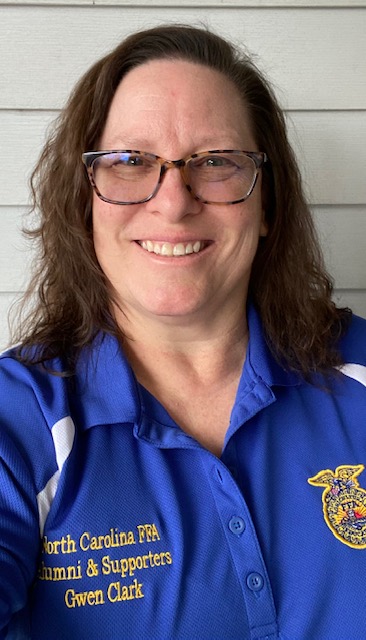 If you are a part of the North Carolina FFA network, there is a good chance that you have heard the name Gwen Clark. Gwen has served as a distinguished agricultural educator, FFA alumni member, and volunteer for many years in North Carolina. Her background in FFA started in August of 1978 in the Starmount High School FFA chapter. She competed on CDE teams, was the FFA Sweetheart, part of the FFA Quartet, a 1981-1982 chapter officer, and she was a District VII (now the Northwest Region) Officer in 1981-82. Gwen taught agriculture and was an FFA Advisor for 30 years at Avery County High School. She retired in 2016.
Gwen recounts the many "first females" at FFA camp, NC State, and FFA peers that paved the way for future generations of successful females. She says, "I was fortunate to be on the forefront of being a part of how women in agricultural education and FFA in NC were "plowing the way" in the (career) field."
"I remember meeting Janet Proffitt Waddell and she was the first female agriculture teacher in North Carolina. She was an inspiration and a hero and I wanted to follow in her footsteps. She is still my hero! Julie Howard is and will always be another role model and mentor to me. She is one of my dearest friends and confidants as well as a sister in agriculture. She was instrumental in so many of the "how-tos" and the foundation of how to be successful as a female agriculture teacher. Dr. Barbara (Malpedi) Kirby came to NC State during my Junior/Senior year and once again, another champion and hero for females in our profession. I also have to "shout out" to Jean (White) Smith and Michele Grady Spence as also being heroes and groundbreakers for me and for so many FFA members."
Gwen expressed her gratitude to be able to be a part of giving back to North Carolina FFA through service on the NC FFA Alumni Council. It was a full circle moment for her to recount her first trips to MEGA Conference and FFA camp while acknowledging the progress and success of the organization since the 1980's. As a lifetime member of FFA, Gwen promises that her commitment to FFA is long from over. Her dedication to the FFA alumni has been proven since her retirement as she has worked diligently to continue support of FFA on a local, state, and national level. She is proud of the history she has made in North Carolina FFA and is excited to watch the successes of future FFA members as they grow and learn in the organization. "I, as a student and a teacher, feel very blessed to be a part of what is considered "history" in North Carolina FFA, North Carolina FFA Alumni, and the North Carolina Agriculture Teachers Association."
Zannah Tyndall
North Carolina FFA Alumni and Supporters Council Intern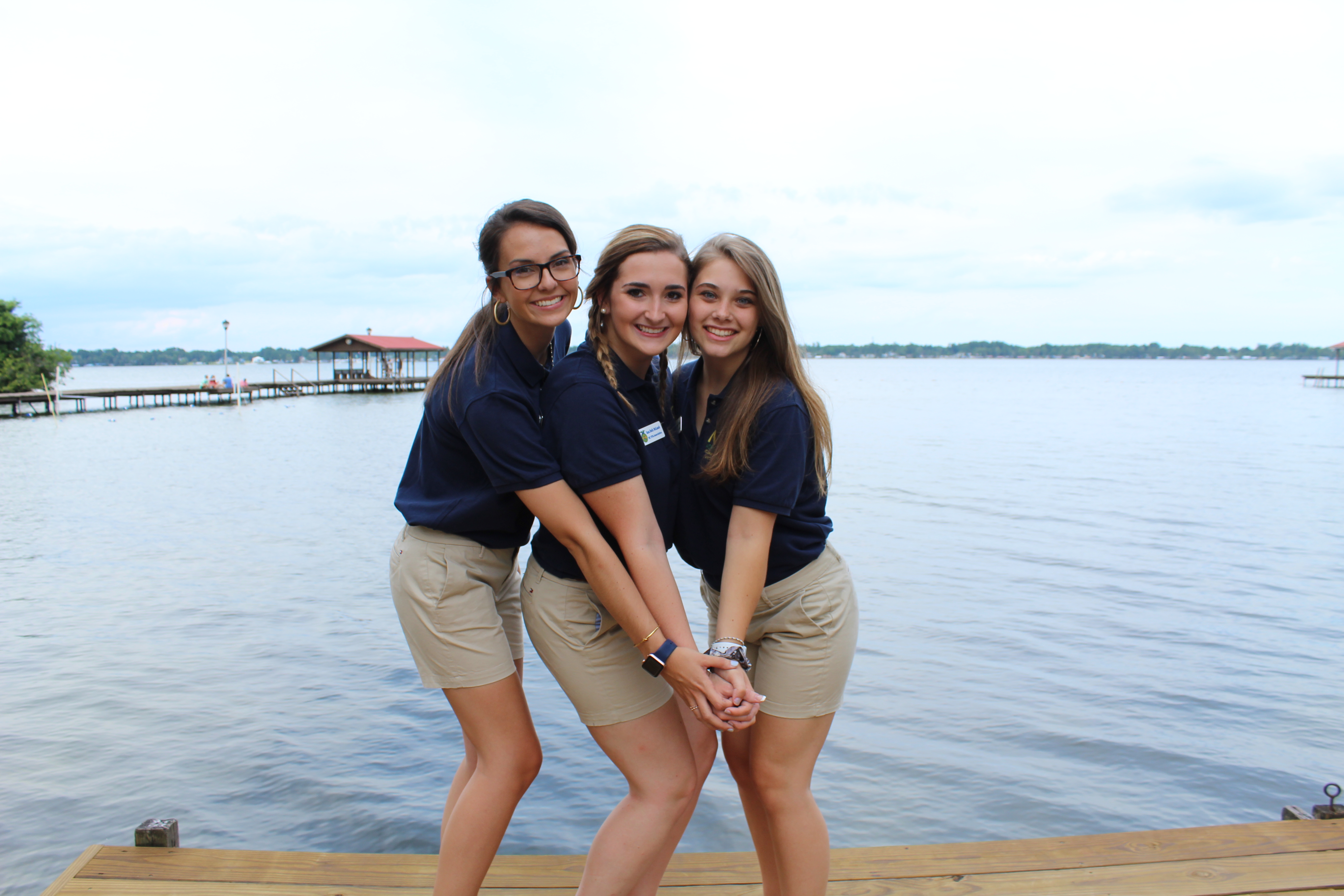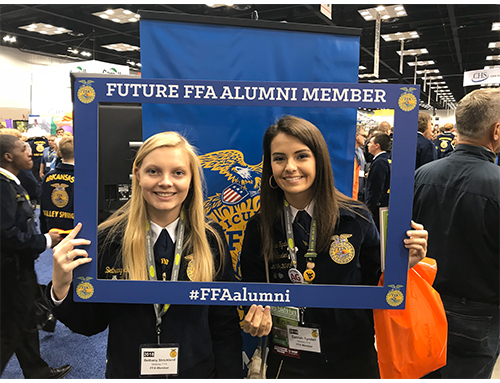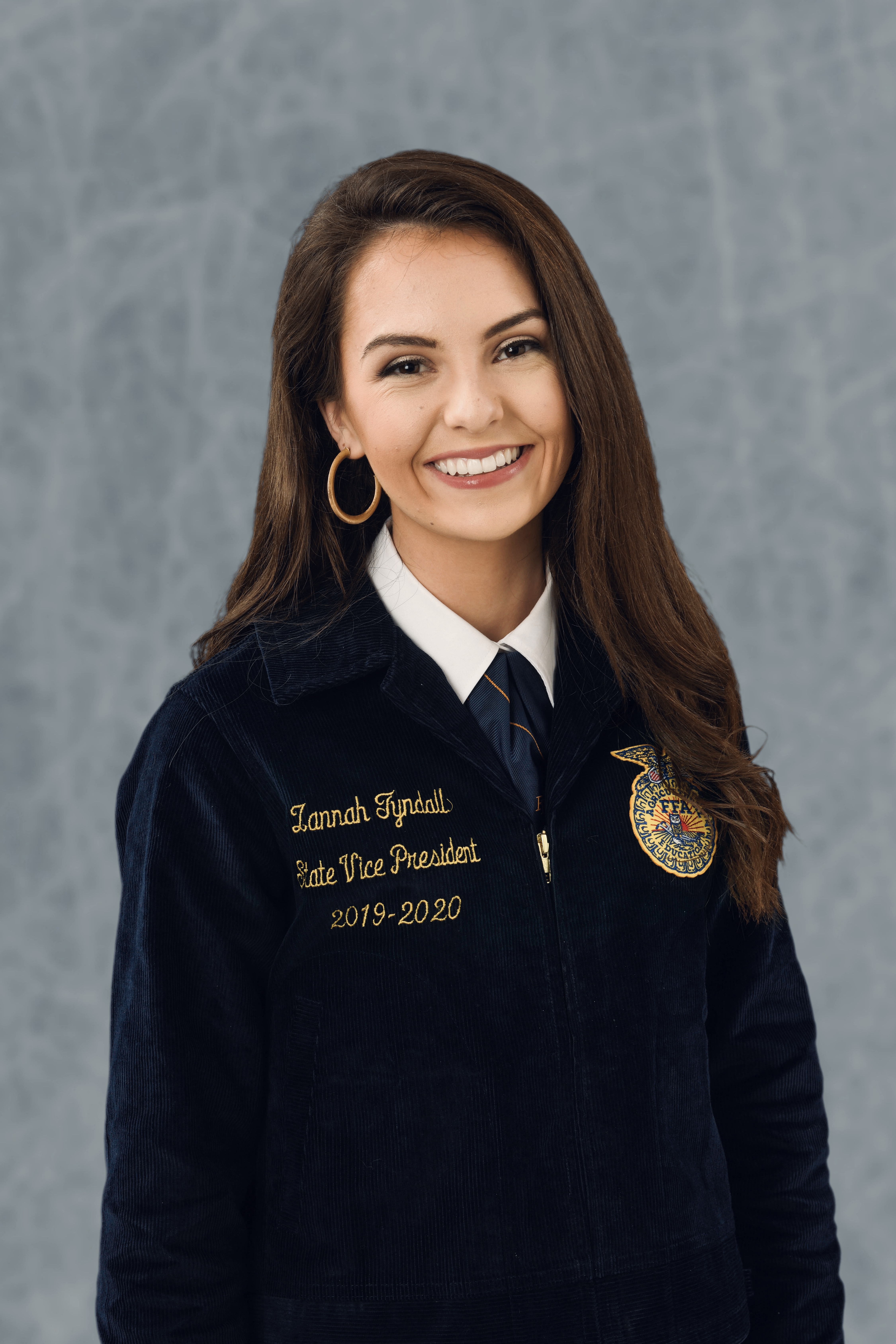 Growing up on a family farm, Zannah naturally chose to be involved in FFA at Midway High School. Zannah competed and excelled in numerous CDEs, held multiple office positions, attended an abundance of leadership conferences, as well as has voluntarily served as an alumni member after wrapping up her time in the blue jacket.
"There are several vivid memories that I have as a high school FFA member where I thought "I want to be just like her" when seeing FFA workshop facilitators, keynote speakers, and NC FFA State Officers. Being "just like her" meant having the confidence, strength, and humility to passionately serve as a leader in the National FFA Organization. My senior year of high school, I served as the Midway FFA chapter president, Goshen FFA Federation president, and the Southeast Regional president. I was busy, to say the least! But it was also during that year where I was able to best reflect on women that had come before me and had fervently encouraged me to take monumental steps in my leadership journey. Women in agriculture often begin as successful young females in FFA. The organization develops skills in women that are beneficial to their personal values and professional development."
As the intern of the state FFA alumni council, Zannah manages the logistics of the council and keeps the state alumni association in touch with local alumni leaders. Her role is also vital in the success of the state alumni programs and the awarding of scholarships, grants, and awards. Zannah says the most impactful women on her FFA journey are Katie Martin, her WLC mentor, many past NC FFA state officers, including Mary Kate Morgan and Mackenna Clifton, as well as Sara Beth McLamb and Megan Amend, her NC FFA State Officer teammates.
"Being able to play many vital roles in the North Carolina FFA Association has been such a privilege, but it has also been very humbling. I remember taking a picture at National FFA Convention during my junior year of high school and having no clue what FFA alumni was, and I was also clueless about the positive relationships that FFA alumni membership would bring. Now, it warms my heart to reflect on the lifelong impact of FFA on so many young females' lives, including mine. I am so thankful to recognize the women, and men, that have come before me and have allowed me to become the best version of myself- in and out of FFA."
To learn more about the impact of women in FFA, visit: https://www.ffa.org/50yearsofwomeninffa