NECP Friends of the FFA Alumni
The alumni chapter that supports NECP FFA was chartered in 2017 and named "NECP Friends of the FFA." Although it was a slow start, the chapter has been very active over the last three years. Despite the school being virtual for the majority of last school year, the alumni chapter continued monthly meetings. This past school year, the alumni chapter has been working hard to connect with the community more! Last semester, the first annual Blue and Gold Golf Tournament took place to help raise funds for scholarships that will go to graduating NECP FFA seniors.
This semester, the NECP FFA alumni chapter is partnering with a local restaurant to raise money that will go to help ensure the agriculture teachers at NECP have the resources they need. In this partnership, a code has been created that customers can use at this partnering restaurant. With this code, 5% of sales will go to NECP Friends of the FFA and in turn, advertising the code will bring new customers to the restaurant! The alumni has also made sure that senior FFA members have received a custom sign and goodie bag to recognize them as graduates of agricultural education in 2020 and 2021. In 2020, alumni chapter members visited each senior since the pandemic closed all schools. NECP Friends of the FFA creates unique ways to support the NECP FFA Chapter and their community!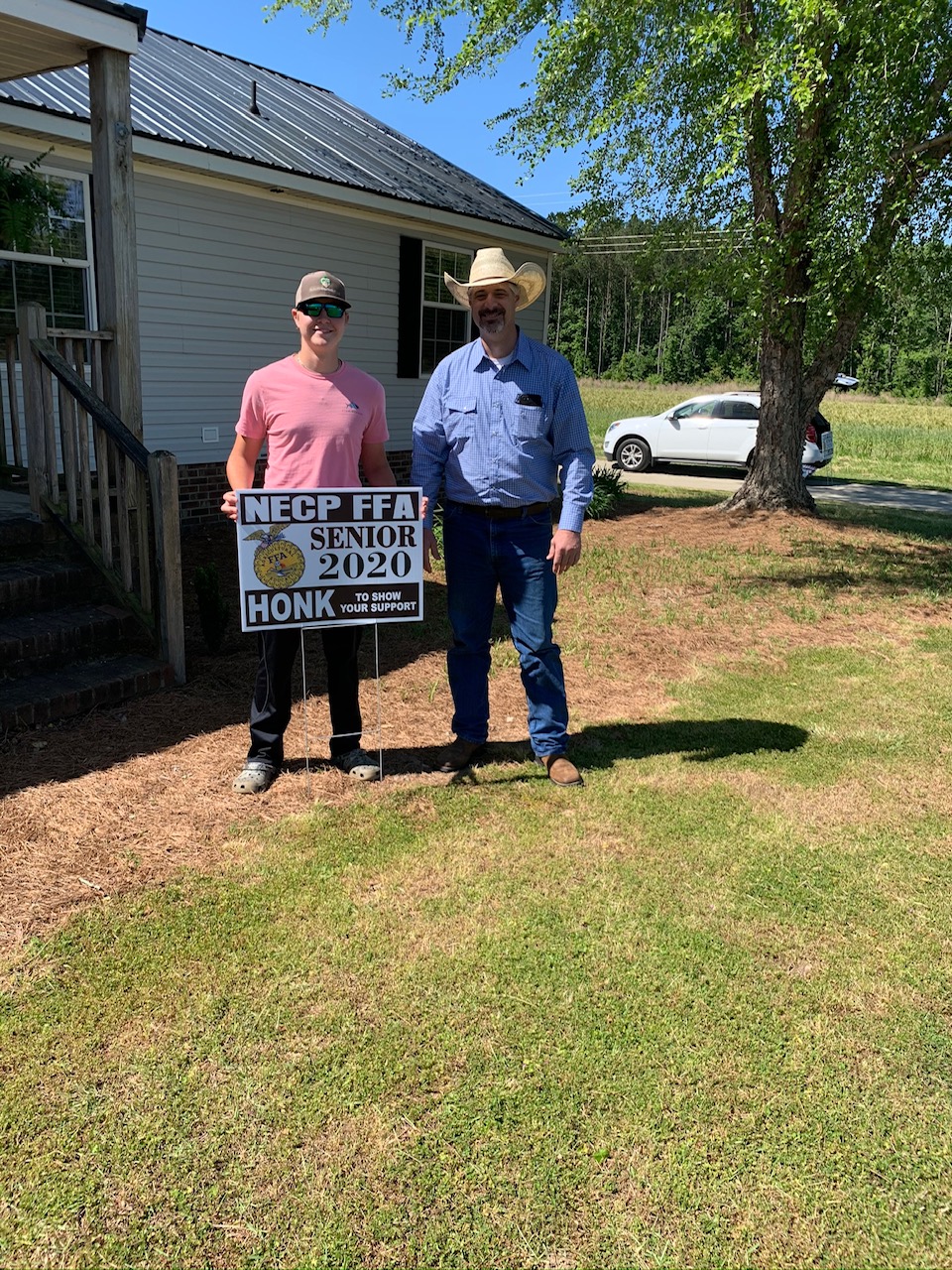 .