Joshua Bledsoe receives the Outstanding State Supervisor Award from NASAE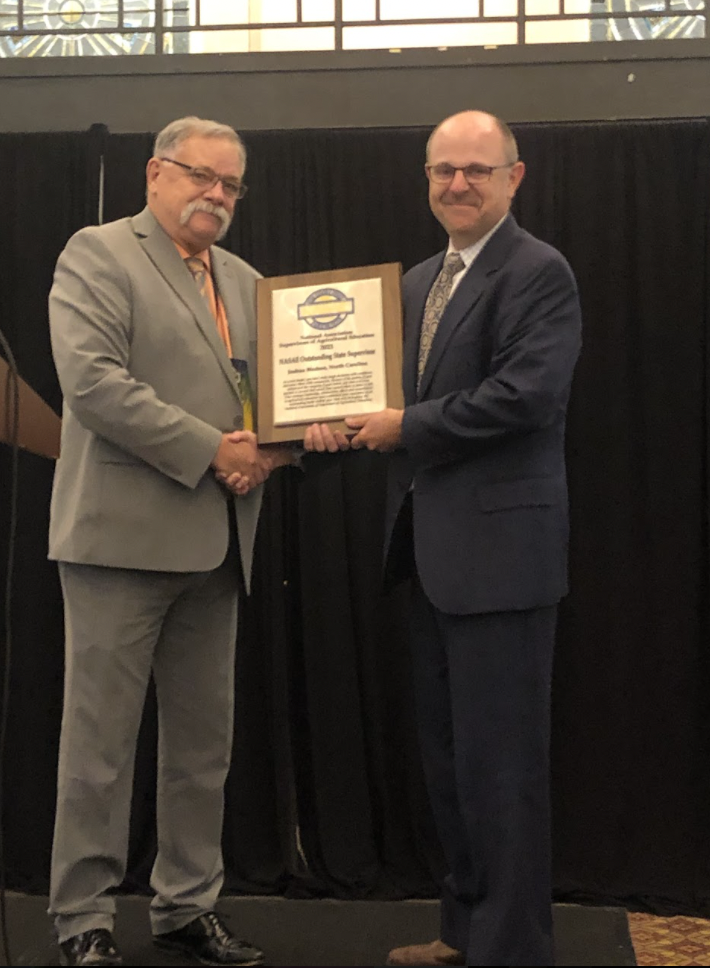 Congratulations to our very own Mr. Joshua Bledsoe for receiving the Outstanding State Supervisor Award from the National Association of Supervisors of Agriculture Education.
The purpose of the award is to recognize and encourage superior contributions to the field of supervision in agricultural education. Often referencing the quote from Ray Kroc (former CEO of McDonalds) "When you're green, you're growing; when you're ripe, you rot," Joshua Bledsoe understands the value of self improvement and lifelong learning. This pursuit of new knowledge and skills is beneficial to him directly, but also produces impact for those around him and is an example of his altruistic concern for the many stakeholders in agricultural education. His leadership in this area has greatly contributed to the expansion of Agricultural Education in NC over the past 20 years and has led to countless growth experiences for students, teachers, and industry partners.

Thank you for all that you do for North Carolina FFA and agriculture education across the nation, Mr, Bledsoe!