Highlight of the Asheboro High School's FFA Chapter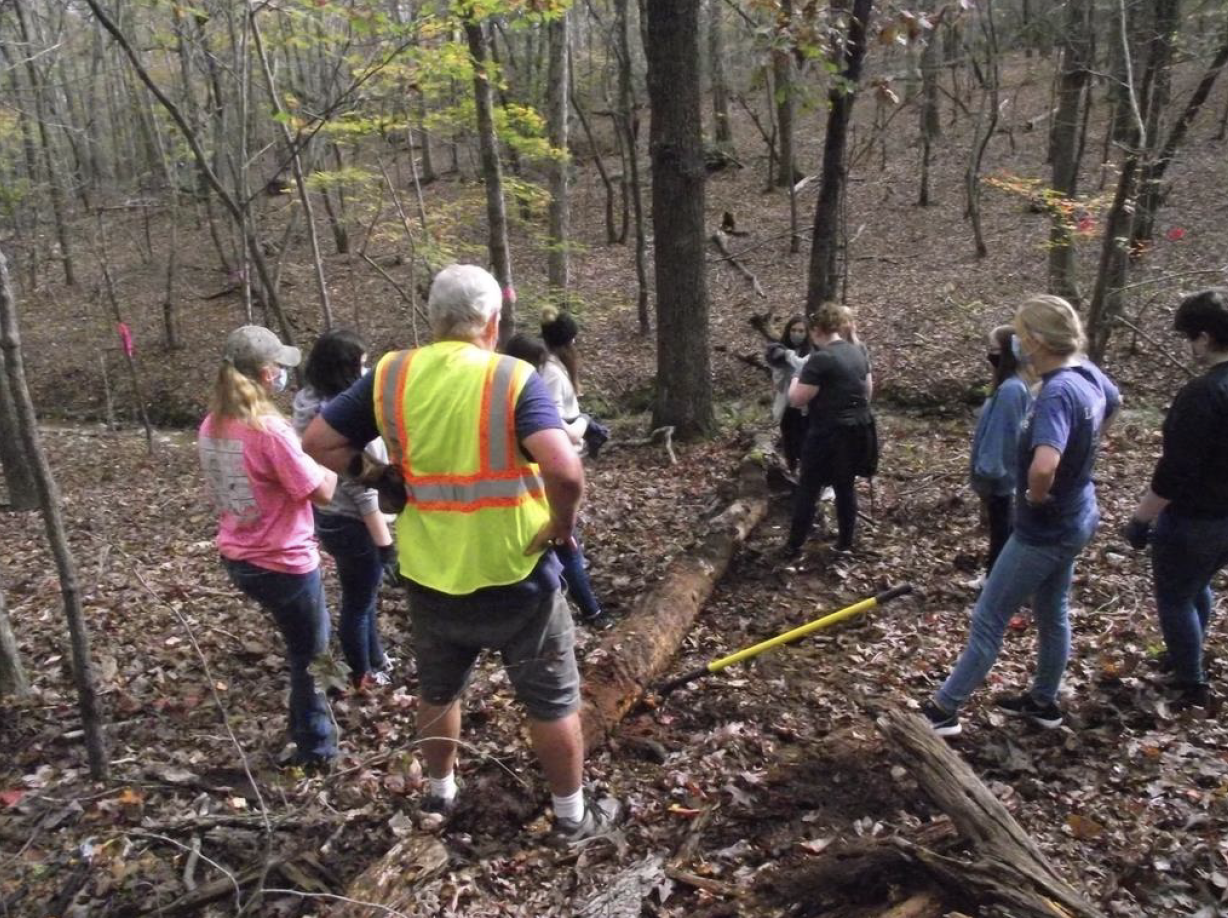 During a trail work day, the FFA member volunteers and the Zoo volunteers gathered around a large, decomposing, fallen tree that was blocking the path of the trail to determine the safest way to dislodge it from the ground and move it out of the way.
The chapter focuses on growing leaders and the chapter's Student Advisor, Carson explained the stages of team building during the first day of the Chapter Officer Leadership Training (COLT) and led the officer team in an exercise to learn more about how to progress through the stages and become an effective team. While focusing on scholarship virtually, Dr. Antoine Alston from North Carolina A&T State University presented to FFA members in two agriculture classes about agricultural education opportunities. His presentation included information about majors, campus life, tuition and fees, scholarships, and admissions.
Kaylee and Carson led a Lightning Leadership Lesson about the power of one act of kindness. Members watched a short video about this topic and then shared their thoughts and ideas for how they could apply this lesson and grow as leaders.