NCFFA Center
Since 1928, more than 400,000 FFA members have visited us at White Lake and countless others have rented out the facilities for group meetings. As the oldest FFA camp in the United States, the North Carolina FFA Center offers scenic views and historic cabins.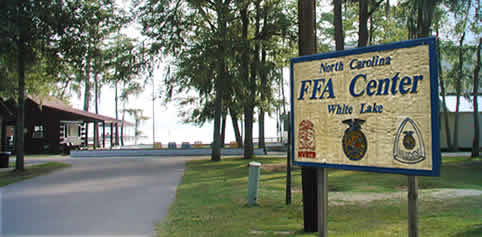 The camp hosts campers as well as other visitors and is perfect for any occasion. Come make memories that will last a lifetime at the North Carolina FFA Center.
About the Center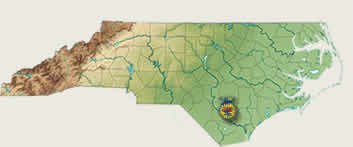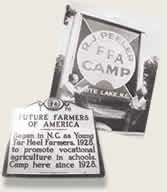 THE CENTER HISTORY
The North Carolina FFA Center has the longest history of any other FFA center in the country and is still running strong today. The land was purchased October 1, 1940 for $4,650 and was paid for by gifts and loans from various FFA chapters on the basis of 50 cents per member, by loans made to the FFA Association by teachers of vocational agriculture who serve as local FFA advisors and by staff members. The deed to this property was registered in the name of the State Department of Public Instruction and later transferred to the North Carolina FFA Association. Read More History >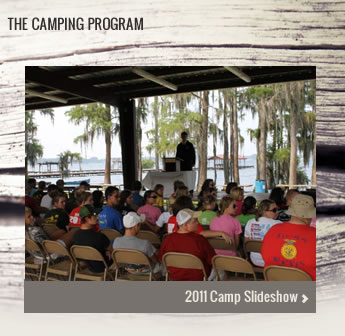 The camping program consists largely of wholesome recreational activities. The sports program, which is competitive on a chapter basis, including swimming and water sports, basketball, softball, volleyball, water ball, horseshoes, shuffleboard, checkers and table tennis. Chapters complete in a talent show, devotional, flag raising ceremony and calisthenics are held early each morning and a vespers program is held each evening. Many of these programs are planned and presented by chapter groups.
More About the Camping Program >
White Lake, North Carolina
White Lake Is a body of water in Bladen County containing some 1,200 acres and is a commercial resort area with an average temperature of 63 degrees.
White Lake's first commercial operation opened in 1901. The town was incorporated in 1951 and has a population of approximately 500 year-round with about 200,000 tourists visiting the Lake each summer. White Lake offers excellent swimming, boating, wake boarding, jet skiing and water skiing opportunities.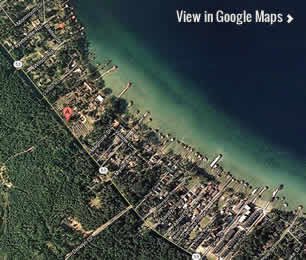 White Lake is unique in that it has a white sandy bottom and is blessed with crystal clear waters. This is because it is fed by subterranean springs. It is truly a child's paradise in that there are no currents, no tides, no hazardous depressions or real dangers of any kind to swimmers. It has been labeled "The Nation's Safest Beach".